Introductory Webinar on Progress Tracking of the Mitigation Commitments of NDCs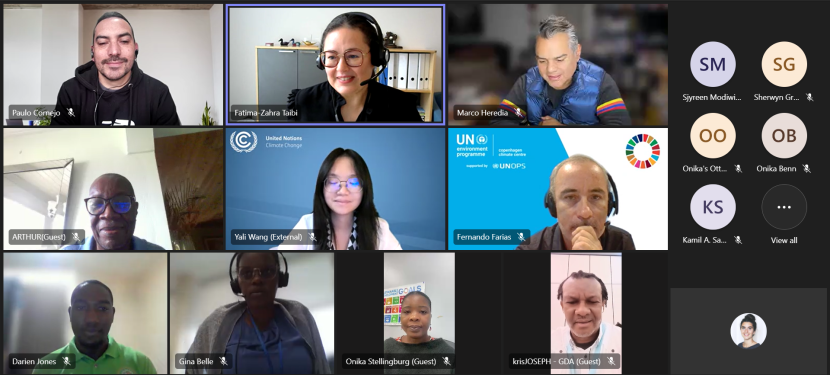 Please find the recording of the webinar on our YouTube channel here. 
Background
Nationally determined contributions (NDCs) are at the heart of the Paris Agreement and the achievement of its long-term goals. NDCs embody efforts by each country to reduce national emissions and adapt to the impacts of climate change. The Paris Agreement requires each Party to prepare, communicate and maintain successive NDCs that it intends to achieve. Parties shall pursue domestic mitigation measures, with the aim of achieving the objectives of such contributions.
Tracking NDCs is a requirement under the Paris Agreement's Enhanced Transparency Framework (ETF). It requires transparent quantitative and qualitative information on the implementation and achievement of the NDC, including indicators comparing current or projected emissions, and information that helps better understand the NDC target and its impacts.
The Republic of Panama, the Partnership on Transparency in the Paris Agreement (PATPA), the Capacity Building Initiative for Transparency - Global Support Programme (CBIT-GSP) are co-organizing a training to develop the capacity of the Latin America and the Caribbean to better understand the reporting requirements under the Paris Agreement on NDCs, to identify indicators, and track the mitigation commitments of their NDCs. This webinar is the first of four stages to be developed before, during and after the in-person workshop.
Objective
The introductory webinar aims at defining the approach and provide instructions to participants of the in-person Workshop for Monitoring Progress on Mitigation Commitments in NDCs in Panama, as well as to summarise some of the relevant content that will be deepened during the workshop.
Audience, language and duration
The webinar is open only to registered participants of the in-person workshop to be held on 23-25 October 2023 in Panama City, Panama. The introductory webinar will be conducted in English. The webinar is expected to last two hours, including sufficient time for feedback and questions and answers.
Area:
Climate mitigation, Climate transparency, Data collection and management, NDC tracking
Agency:
CBIT-GSP, PATPA, UNEP-CCC
Transparency Network:
Anglophone Caribbean